Summary of The Press Conference at The Prime Minister's office held on the 17th March 2020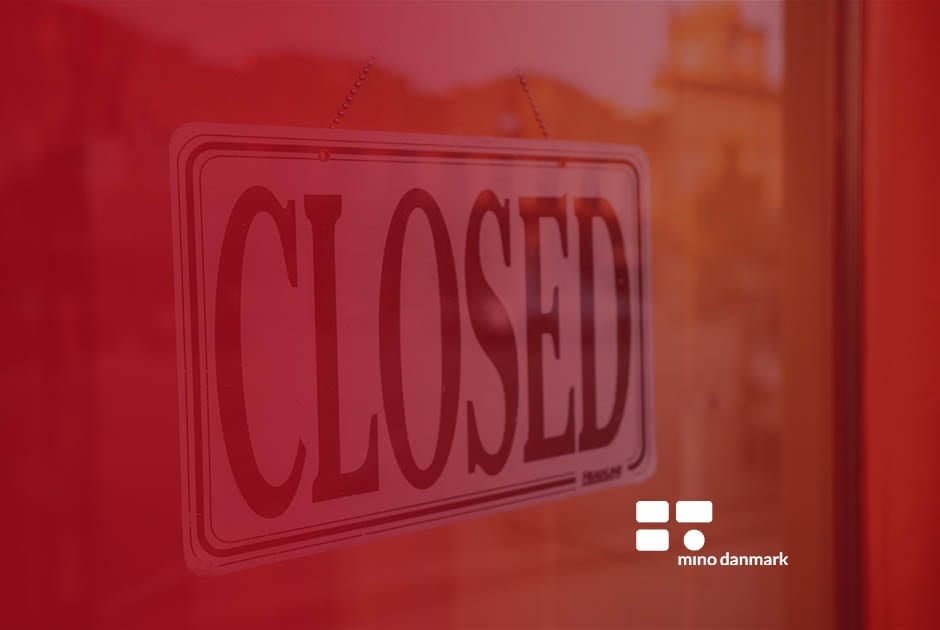 17/03/2020 / COVID-19 in english /
Participants: Prime Minister Mette Frederiksen, Minister of Health Magnus Heunicke, Director of the Health Council Søren Brostrøm, one from the Ministry of Foreign Affairs and National Police Chief Torkild Fogde.
The Prime Minister starts by emphasizing the gravity of the situation by telling that, 82 are now hospitalized, 18 of which are in intensive care, the latter almost doubling in one day. It is therefore important that we break the chain of infection. New initiatives are therefore presented with effect from tomorrow 18th of March 10 pm until the 30th of March 2020.
Gatherings of more than 10 people, either indoors or outdoors, for public events are not permitted. We advise you to adhere to this advice for private meetings also.
Shops have more stringent requirements: there must be sufficient space between people, customers must keep a good distance from one another, and must be able to wash their hands – this applies both inside and outside.
All indoor sports and sports facilities must close, e.g. Gyms, tanning salons, hairdressers, masseurs, tattoos: generally businesses with close contact. This does not apply in the health care sector.
Nightclubs, hookah (shisha) cafes, bars, etc. must close.
All major malls, arcades and covered places must close – except grocery stores in centers.
All restaurants, cafes, etc. have to close – premises may still offer take away options.
All Danes who come home from abroad must check themselves off The Danish List if they are registered on it and go on voluntary quarantine for 14 days.
In addition, Heunicke, Brorstrøm and Fogde all emphasized the seriousness of the situation, and that it is now that we must act if we are to reduce the consequences. Nobody can give up their responsibility to follow the Ministry of Health's recommendations, the Prime Minister stressed, especially with reference to the young people.
As a matter of principle, the Prime Minister suggested, that if you are in doubt a situation, for example, going to dinner at a friend's house, and feel that your and other people's health may be effected, just don't go.
The Prime Minister, again, thanked everyone who is part of the emergency and health services in the community.
In addition, the Prime Minister announced new relief packages, both for employees, self-employed persons and companies, to be negotiated as early as tomorrow between the parties of Parliament.
The police will be present more than usual to advise and guide the citizens.
The Foreign Ministry estimates that some Danes are stranded abroad; but encourages them to find a safe place to stay and Denmark will try to bring them home as soon as possible.