The National Health Service changes the definition of "groups at risk"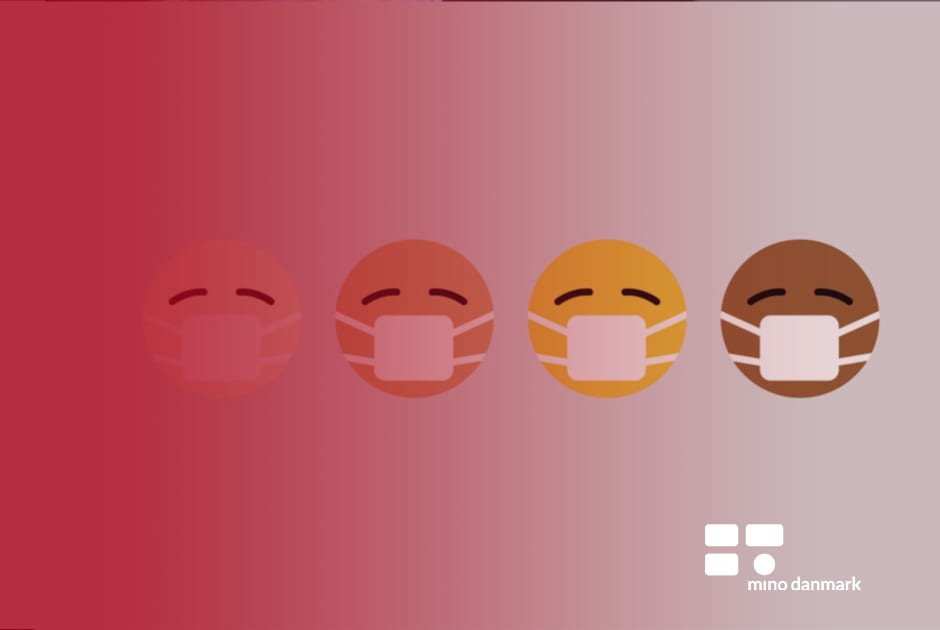 06/05/2020 / COVID-19 in english /
After having operated with a very broad definition of groups at risk regarding COVID-19, the National Health Services has now specified which groups that are at in risk of serious illness when infected with coronavirus.
There are now 7 groups at risk: 
1.People of high age – considering normal state of health 
The experience with the virus so far shows that people above age 70, and particularly people above age 80, are at the highest risk of serious illness. People at the age of 65 and younger are particularly vulnerable if they have one or several chronic illnesses.
Elderly above 65 are no longer automatically in a particular group at risk, if they are healthy and well and physically active. This further means that healthy grandparents are allowed to visit – and hug – their healthy grandchildren again.
2.People in nursing homes
The people in nursing homes are often both elderly, has got chronic illnesses as well as lowered level of function and activity. This all leads to added risk.
3.Overweight people 
Overweight is often connected to chronic illnesses such as diabetes or coronary heart diseases. Particularly people with a BMI above 35, or BMI above 30 combined with a chronic illness, are at risk of a serious course when infected by COVID-19.
4.People with certain chronic illnesses
Not all chronic illnesses means that you are in a specific group at risk, specifically if they are well treated. You can find the list of illnesses that lead to particular risk of serious illness if infected with COVID-19, here:
https://www.sst.dk/da/Udgivelser/2020/Personer-med-oeget-risiko-ved-COVID-19
5.Certain children with chronic illnesses 
Certain children with chronic illness might have an increased risk in regards to COVID-19. These are children who, in advanced – independent of the pandemic – have specific precautions regarding school or child care. These children and their families will receive individual counselling in their usual treatment facility.
6.People without permanent place of residence 
People without permanent place of residence often have poor possibilities of keeping good hygiene or keeping physical distance to others. This entails increased risk of infection. Additionally, many people without permanent housing also suffer from chronic illnesses. This combination makes them particularly vulnerable in terms of a serious course of illness.
7.Pregnant 
This is still from a principal of being careful since pregnant women in general are more receptive towards infections. It is not proven that neither the expecting or the unborn child are at risk of a more seriousness course of illness than the rest of the population. However, it appears that pregnant women admitted due to COVID-19 during their third trimester, give birth prematurely by c-section. This is followed by the usual risks for mother and child.