Encamên civîna çapameniyê li Ofîsa Serokwezîriyê di 17ê Adarê, 2020 de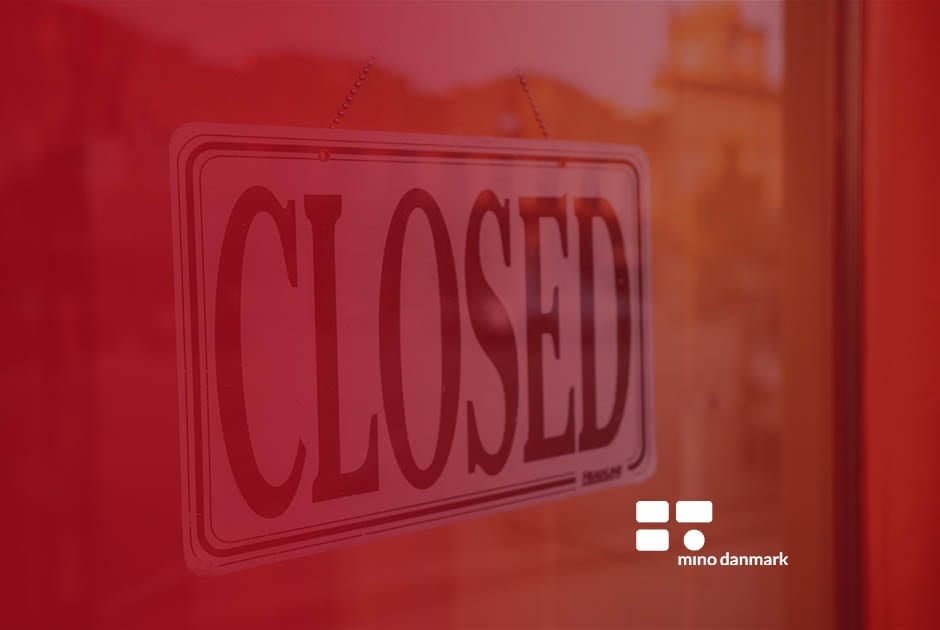 17/03/2020 / COVID-19 bi Kurdî /
Beşdaran: Serokwezîr Mette Frederiksen, Wezîrê Tenduristiyê Magnus Heunicke, Derhênerê Lijneya Tenduristiyê Søren Brostrøm, yek ji Wezareta Karên Derve û Berpirsê Polîsê Neteweyî Torkild Fogde.
Serokwezîr dest bi giringiyê dike: 82 niha li nexweşxaneyê ne, 18 ji wan di lênerîna berfireh dene ( înaya) , yê herî dawî hema di rojekê de duqat dike.
Ji ber vê yekê girîng e ku em zincîra enfeksiyonê biweşînin.
Ji ber vê yekê heweldanên nîsiyatîfên nû têne wê bên pêşkêş kirin, ji sibê, 18/3 ve bandor. Seat: 10 heya 30 Adarê:
– Nehat destûr tûneye ku ji 10 kesan zêdetir, li hundur û derveyî jî, ji bo bûyerên giştî kom bibin.
Nexwendina ne ku ji 10 kesan jî zêdetir di ciyekî bi taybet de jî ne civiyan.
– Dikan (Firoşgeh) hewcedariyên dirusttir hene: Divê di navbera mirovan de pir cîh hebe, dûrbûna baş hebe, pêdivî ye ku mişterî karîbin tiliyên xwe bişon – û ev hem li hundur û hem jî li derve.
– Divê hemî sazî û dezgehên werzîşê yên hundur nêzî hev bibin, mînak navendên fîtnis, salonên tanîn, rûkenkaran ( Şeoqa Rokê), berber, mesac, tato: bi gelemperî pargîdaniyên ku têkiliyek nêzîk hene.
Heger ku ew dermankirina lênêrîna tenduristî ye pêk nayê.
– Klubben şevê, Cafeyên Ergîlê, bar, û her tiştê wilo. divê bên girtin.
– Pêdivî ye ku hemî navendên sereke, arcades, cihên veşartî divê bên girtin – ji bilî (xeynî) firotgehên ( Dikanê) firotanê yên li navendan.
– Hemî xwaringeh, Caféer (Qehwa), hwd( her tişt). divê bên girtin –
lê bavêje ( xwarna hun ji bo xwe bi destê xwe têxin sênîka xwe dîsa jî baş e.
– Hemî ( tvaya) Danîmarkîyên ku ji derveyî Danîmark têne malê divê ji lîsteya Danîmarkî betal bibin eger ew li ser wê hatine tomar kirin û 14 rojan biçin ser karantînek dilxwaz 14 Rojan.
Wekî din, hem Heunicke, Brorstrøm û Fogde giranî dan ser rewşa cidî. That ku ew niha ye ku ger em bixebitin eger em ê encamên mitîngê bikin. Tu kes nikare dev ji berpirsiyariya xwe berdê ku şîretên Wezareta Tenduristiyê bişopîne, Serokwezîr tekez kir, bi taybetî bi referansan ve hat standin derbarê xortan de.
Wekî prensîbê, serokwezîr pêşniyar kir ku heger hûn li ser tiştek ku tenduristî bû, guman bû, wek xwarina bi hinek hevalên xwe re, hûn ê guman bavêjin û dev jê berdin û nekin.
Serokwezîr dîsa spasiya her kesê dike ku beşdarê amadebûna civatê ye.
Wekî din, Serokwezîr pakêtên alîkariyê yên nû ragihand, hem ji bo karmendan ( yên bi seatan kar dikin), ji kesên xwe-karkirî ( yên bi xwe kar dikin) û ji bo pargîdaniyan, da ku sibê di navbera partiyên parlamentoyê de were danûstandin.
Polîs jî wê zêdetir amade be ku şêwir û rêberiyê welatiyan bike.
Wezareta Derve texmîn dike ku hin Danîmarkî deryayan (Ser behrê, avê) li derdorê dixwazin; lê bang li wan dike ku cîhek baş bibînin bo seyranê.
Danmark wê heya ji wan bê zûtirîn dem wan bînê malê.